The cottage, house next to the Bed And Breakfast, is located on the heights of the city and offers superb views. It can accommodate 4 people in very comfortable conditions: kitchen, dining room with nice dishes available, living room with fireplace. Distributed in the house, flowers of the garden composed in according to the seasons. Also artistic creations of Vincent, whose workshop is located in a wing of the main house: http://artisansdesigners.fr/
At the second stage, 2 bedrooms equipped with upscale bedding and beautiful linen ornaments of Normandie. Large Bathroom with bathtub for lounging. All is ready Everything is planned to stay calm in this beautiful house and enjoy the enclosed garden. You will find something to play and relax: board games, internet access, garden furniture, outdoor games, as well as all the documentation to prepare your excursions. On the terrace, one jacuzzi is waiting for you in any season ...
For bicylces,motocycles or car,
a garage closed and one parking place are reserved for you.
We also provide our garage if you travel by bike or motorbike. For cars a parking space is reserved for you right in front of the house and there is free parking at 100 meters. We do everything to make your arrival at home a relaxed one.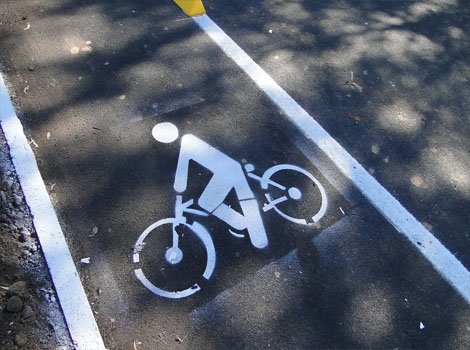 A good breakfast filled with pleasure,
delivery of pastries and fresh bread.
Nothing like good pastries to start a day with delight. We deliver them in the morning on order bread and pastries and you will be able to enjoy the delicious pastries of Elsa.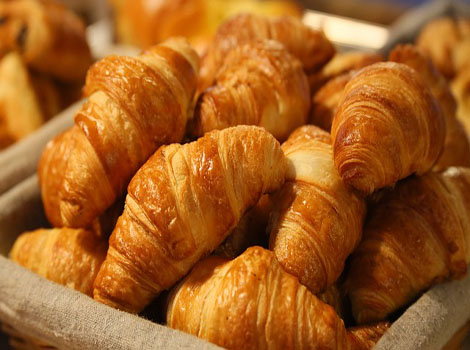 The Venelles of Morlaix

Locate at 1 Km

5 possible routes for walks ranging from 2km to 4km. They will take you through centuries of rich and turbulent history. You can also discover magnificent views of the bay of Morlaix.

The Viaduc of Morlaix

Locate at 1,4 Km

Imagined by Victor Fenoux, this viaduct measures 292 meters long and culminates at 62 meters in height. Built in 1865 this one has more than 150 years and is classified to the historical monuments since 1975. Enjoy its first floor to traverse it and to have a beautiful view of the city.

The Bay of Morlaix

Locate at 4 Km

The bay of Morlaix offers beautiful and varied landscapes of our beautiful Brittany. Situated between Léon and Trégor, you will be able to meet Island of Ladies, Green Island, Hell or Paradise or the peninsula of Carantec, not to mention Callot Island, reserved for pedestrians. Watch for tidal time to be sure to get back on dry foot! Côté Trégor preserved nature unveils wonders: wild tips, harbors, cliffs and highlights the bay of Morlaix over spectacular panoramas.

The Castle of the bull

Locate at 13 Km

Born in the 16th century, this fort is a magnificent work by Vauban, the architect of the French maritime fortifications under Louis XIV. This fort is open to visits at the pleasure of the tides by borrowing stars from Carantec or Plougasnou. Do not miss it.
All price include tourist taxe and the totality of your consumption of water, electricity and gas. For all other duration, do not hesitate to ask us!
Low Season
30/09 to 31/03
Hight Season
01/04 to 29/09
1 bedroom
2 bedrooms
1 bedroom
2 bedrooms
Week-end
150 €
250 €
200 €
300 €
Week
450 €
750 €
600 €
900 €
For large families or groups of friends, we are a solution for you : you can book The Cottage and The Bed & Breakfast in same time ! For more information, request of disponibility or special offer, write to us with the contact form at the bottom of this page or call us !
Chargement des données, veuillez patienter ...
Configuration 1/1 ... in run/span>
"Venir passer les fêtes de fin d'année en Bretagne? Une idée absolument fantastique! Entre ballades, lectures, visistes et super crêperies, le programme fût riche et varié. Mais surtout, quel bonheur de passer une semaine dans cette superbe maison, accueillis comme des rois! Un lieu et des personnes magnifiques...et il nous tarde déjà d'y revenir. Merci mille fois à vous 5 pour votre accueil chaleureux et les nombreuses attentions si délicates et délicieuses."

Chloé et François
"Merci à vous, Vincent et Elsa, pour votre accueil dans cette merveilleuse maison qui nous a donné envie de devenir morlaisiens! Bravo pour votre parcours, libre et singulier. Que l'avenir vous soit propice."

David et Laetitia
"La rentrée des classes aura raison de nos vacances mais pas des jolis souvenirs! Une semaine passée trop vite, la baie des merveilles et la petite folie, des grains de sable, des coquillages et des jolies ballades. Prenez soin de vous et continuez de créer, rénover et faire rêver!"

Magali, Arnaud, Aloys et Cyprien
"Merci à vous, Vincent et Elsa pour ce séjour sans soucis, merci pour les délicieux gâteaux, merci pour tous les gestes bienfaisants, ils nous ont aidé et simplifié la vie (réservations au restaurant, bons conseils pour les sorties, les coquillages, etc...) et pour l'atmosphère chaleureuse de cette belle maison!"

Amélia & Arthur
"C'était notre baptême du gîte, nous avons vraiment apprécié votre accueil, votre convivialité. Le charme de la maison, les nombreuses attentions et la beauté du jardin. Continuez dans ce même esprit! Amitiés"

Mr et Mme Longny et leurs enfants
"Many thanks for a lovely stay in the residence adjoining your family home. It was extremely quiet, well-equipped and in a such a peaceful setting. Your hospitality and friendless made our holiday that much more enjoyable! Best wishes tu you and the children, hoping number 4 avenue du lycée will prove to be as successful as number 6!"

Sue & Grenvill Smith
"Ha estat una estada magnifica i estupend. La casa es molt bonica i aub totes los comoditats per fer de los vacances unes dies inoblidables. Gracias per la vostra hospitalitat i la vostra amabilitat!"

Familia Ramon – Gatell
"Un bien beau paradis que cette petite folie dont on a jamais fini de découvrir les finesses. Un raffinement sobre et généreux à la fois, une délicatesse dans les moindres détails, une prévenance douce et respectueuse... Un cocon de paix où se ressourcer devient une évidence. Un plaisir des yeux partout où ils se posent."

Stéphane et Virginie
Contactez-nous
Nous vous repondrons dans les plus brefs délais.
Adresse :
6 avenue du lycée - 29600 Morlaix
Téléphone :
06.62.75.76.17